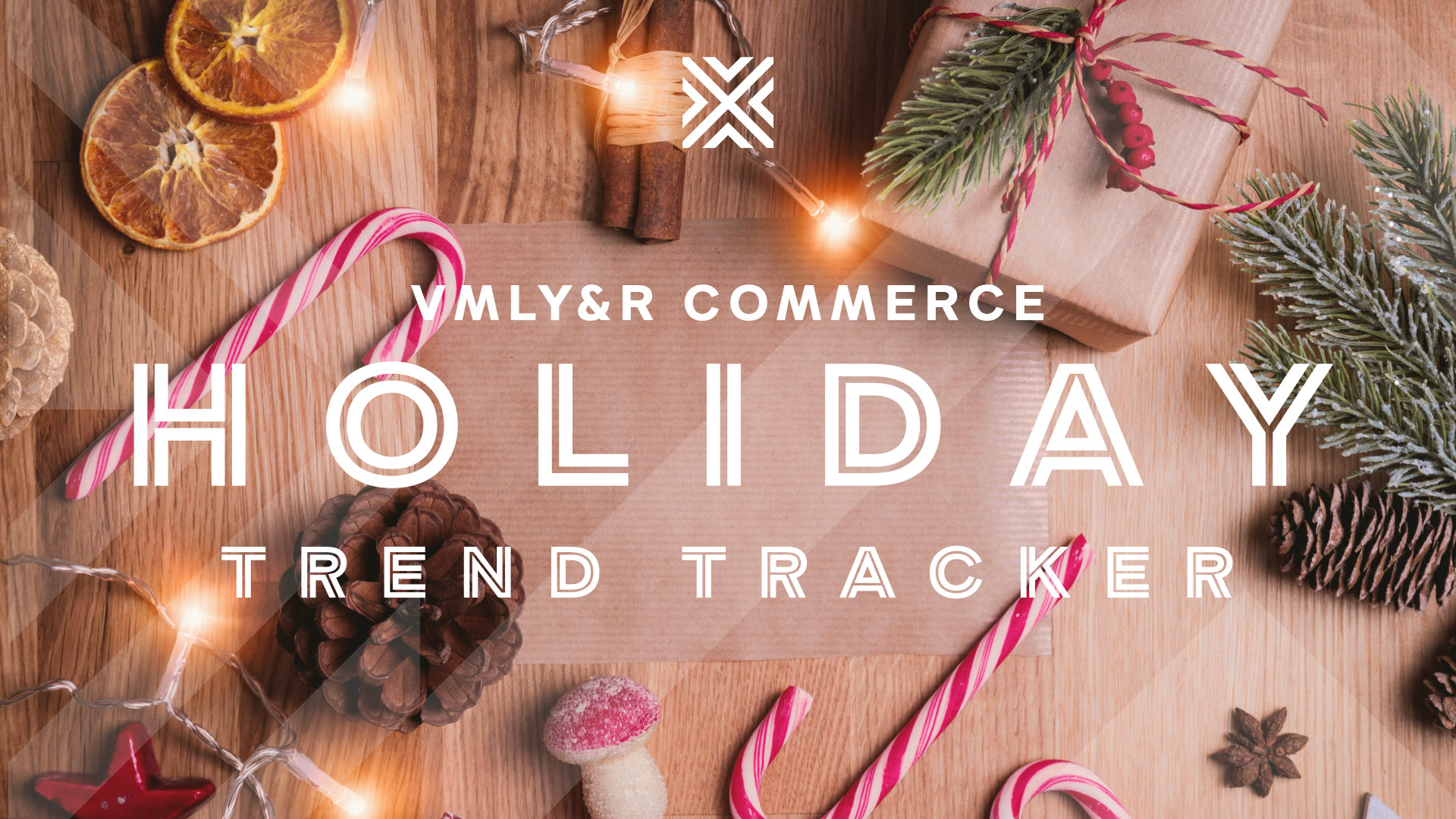 This Holiday Season is a testament to Commerce as the new canvas of creativity. Across the spectrum of Single's Day in China, and Black Friday and Cyber Monday which have become global shopping days, we can see again and again that commerce is more than just a transaction; it is truly an interaction between brands and consumers, one that can be gamified, socialized, live-streamed via digital, or experienced IRL.
In our current environment, brands and retailers are embracing a hybrid approach to engaging consumers, one that spans the spectrum of digital and physical experiences, as well as multiple days and weeks leading up to the sales. As we consider the financial impact of these shifts, we can uncover some important learnings.
Unlike China's shopping extravaganza 11.11 (more here), Black Friday saw a step-back compared with 2020, generating $8.9bn in online sales versus $9bn last year. This trend continued into Cyber Monday, which racked-up $10.7bn in online sales, down 1.4% from 2020. This decline was due to multiple factors: supply chain issues that have dogged the industry, "Grey Friday" (spreading deals over a range of days), and lower discounts than previous years. Despite lackluster numbers on Black Friday and Cyber Monday, overall sales for the Holiday season are projected to rise by a record 8.5% to 10.5%, reaching an estimated $859 billion (NRF).
Follow along as we take a deeper dive into where brands and retailers are excelling, and how they can continue to grow.
/RETAIL ECOSYSTEM TAKEAWAYS FOR 2021
SOCIAL COMMERCE CREATES EXPERIENCE

SOCIAL COMMERCE ONLINE IS MORE SOCIAL THAN EVER

In 2020, retailer mobile app downloads broke single-day records on Black Friday with 2.8 million installs. This year, social apps that have been dominating the app store rankings showed us they were serious, many of which recently announced major expansions to their social commerce capabilities.

If the 2020 holiday season was a breakthrough year for retail mobile commerce adoption, 2021 was the year when consumers embraced social commerce. Black Friday events gravitated toward social platforms with shopping events on TikTok, YouTube, and Instagram. Furthermore, Walmart leaned into Twitter, as the first retailer to test Twitter's new livestream shopping platform (TechCrunch). Through this activation, Walmart partnered with Jason Derulo for 30 minutes of content spotlighting the great deals and featuring special guests, thus reinforcing the importance of making commerce 'entertaining.'

IMPLICATION FOR 2022

Retailers are quickly expanding their commerce channels beyond their owned platforms with a focus on making buying fun. Now is the time to bring industry leading creative social commerce activation ideas to retailers for key event pulses in 2022.

LOYALTY SERVICES GENERATE MORE VALUE

EXCLUSIVE ACCESS TO PRODUCTS AND DEALS

According to Adobe, out-of-stock messages were up 124% in November vs 2020 (RetailDive). Grappling with supply chain challenges, many retailers shifted their Black Friday strategies from the doorbuster-palooza approach to multi-channel events aimed at acquiring new shoppers into their ecosystems. Rather than offer steep door-buster discounts, many were focused on the fundamentals - trying to lure consumers by simply having products available. Full stop.

This approach saw retailers leverage their loyalty services for exclusive access to high-demand inventory. For example, Amazon, Walmart, Sam's Club, Target, Best Buy and Instacart offered exclusive value through their membership programs in the form of offers, access to products, and in some cases discounts on paid memberships.

IMPLICATION FOR 2022

It's time to look beyond driving 'in-store footfall'. Technically sophisticated retailers expect brands to drive engagement with their modern loyalty platforms through activations that directly support their user drive acquisition and retention goals. In 2022, utilize joint business planning discussions to establish a clear role for your brand within these services.

STORE GROWTH FUELED BY DIGITAL

BRICK & MORTAR STORES REBOUND, ECOMMERCE SUSTAINS

After eighteen months of navigating the realities of a pandemic, retail channels are rebalancing. Even with the earlier start to the shopping season, Black Friday saw in-store foot-traffic increase 47.5% over 2020; although still down 28.3% compared to 2019  (Reuters). Meanwhile online sales were up about 5% year over year - notable growth given the more than 85% growth already experienced in 2020.

It's clear that customers entered 2021 ready to spend, with holiday 2022 expected to hit an all-time high according to the NRF. However, consumers habits point to a future of hybrid experiences. As many retailers saw a reduction in dwell time due to digitally influenced trips and "trips" from hesitant shoppers wooed by curbside services, enabling consumers to move between online and offline is key.

IMPLICATION FOR 2022

Unify your commerce ecosystem to put the human at the center. Brands that are still planning in-store and ecommerce activations in silos are confusing consumers. Connected brand experiences recognize the needs of the consumer while navigating the unique complexities of retailer ecosystems in-store and online. Find a way to deliver seamless commerce interactions, regardless of whether this is a direct owned channel, or through the multitude of intermediaries and retailers - to meet the consumer where they are.